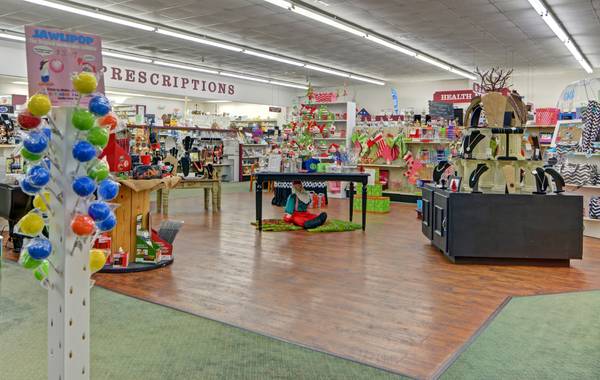 Thomas Drug Store was founded in 1952 by J. I. Thomas, RPh and was located on Broad Street in Dunn. The original store housed an old fashioned soda fountain, operated by Mrs. Julia Thomas. The husband and wife team prided themselves in providing personal service and meeting the needs of their community. After graduating from UNC Pharmacy school, their son, Mr. Larry W. Thomas, joined the family business. Larry modernized the family owned business, implementing computers and providing services to area assisted living facilities and nursing homes.
In 1994, Mrs. Paige Thomas Houston, Pharm. D. became the third generation of pharmacists to join the family business. After 2 years of working side by side, this father daughter team decided it was time to relocate. The current location was established in 1996 to provide more parking, better access, expansion of product lines and a convenient drive thru window.
Thomas Drug Store now employs three full-time pharmacists with over 60 years of combined pharmacy expertise. We pledge to continue the family tradition of providing the best personal service that our customers deserve.